Learn ABOUT US
At the Northern California Hair Restoration Centers, we look forward to meeting you and helping you achieve your hair-restoration goals. Dr. Kimberly Cockerham (our board-certified oculofacial plastic surgeon) provides men and women of all ages with medical and surgical options for hair loss of the scalp and facial hair and eyelashes and eyebrows.
Dr. Cockerham will perform a consultation that includes a physical exam, diagnostic imaging, reviewing your family medical history and current medications, and possibly a blood test. Dr. Cockerham will discuss your goals and offer optimal treatment recommendations and restoration measures. Our Modesto office has a surgical suite that's accredited by the American Association of Ambulatory Health Care (AAAHC), which allows our seasoned medical team to perform hair restoration in a relaxed and private setting using the latest technology. We also hold educational seminars for our patients to learn more about the SmartGraft FUE Hair Transplant Technology. If you're interested in learning more, please call for a tour or schedule your consultation.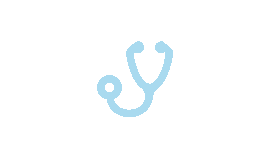 Meet Dr. Kimberly Cockerham
Practitioners

*All information subject to change. Images may contain models. Individual results are not guaranteed and may vary.