Board-certified oculofacial plastic surgeon, Dr. Kimberly Cockerham, offers treatments such as hair restoration for men and women, eyebrow and eyelash transplants, platelet-rich plasma (PRP) growth therapies, and hormone balancing at the Northern California Hair Restoration Centers in Modesto, CA. Consultations are also available at her other offices in Lodi and Stockton.
Dr. Cockerham is a decorated veteran of the U.S. Army and received a National Service Ribbon, two Superior Unit Awards, the U.S. Army Commendation Medal, the National Defense Service Medal, and the Meritorious Service Medal. In addition to her practice, Dr. Cockerham founded the non-profit organization "Let's Face It Together" that provides medical care and surgical reconstruction for community members suffering from facial disfigurement and dysfunction.
"Natural-looking results require artistic design and excessive attention to detail, but it all starts with excellent patient communication. I am committed to addressing your concerns with a tailored approach using the most advanced and least invasive medical therapeutics, laser or surgical options--whatever's best for your particular goals. Because my goal is to exceed your expectations.
I was raised in San Mateo, CA in a family with limited means. I graduated from high school at 16 and earned my undergraduate degree at UC San Diego, Revelle College. I was awarded a health professional scholarship from the US Army and attended George Washington Medical School in Washington DC.
My time in the military taught me to honor and respect my patients and their families and to better understand the larger role physicians can play in a community. I remain wholly committed through Let's Face It Together by helping the underinsured and their families rebuild their lives – face first."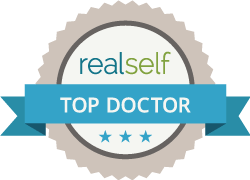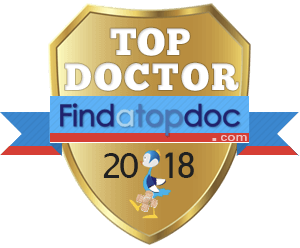 Dr. Cockerham is a skilled practitioner of the minimally invasive SmartGraft™ technology to address hair loss concerns. Having a personal history of thyroid-related hair loss, Dr. Cockerham appreciates how traumatic hair loss can be for women and men with lash, eyebrow and hair loss.
During a consultation, Dr. Cockerham will evaluate whether a hormonal imbalance, thyroid condition, nutritional issue or other triggers should be addressed prior to treatment. She will also discuss which oral supplements and topical hair products might be right for you. One option is platelet rich plasma (PRP), which involves drawing your blood and spinning it down in a centrifuge and then injecting into the area of hair loss to "wake up" dormant hair follicles. PRP treatment can be done alone or in conjunction with SmartGraft hair transplantation.
Dr. Cockerham received her undergraduate degree from UC San Diego and attended George Washington Medical School on a health professional scholarship from the U.S. Army. She is fellowship trained in cosmetic, laser, and reconstructive surgery of the face, eyelids, and eye muscles, neuro-ophthalmology, and orbital disease. While serving 15 years as an active-duty physician and surgeon in the US Army, Dr. Cockerham served as Chief of Oculoplastics at Walter Reed Army Medical Center caring for the medical and cosmetic needs of soldiers, their families and Congressmen. She was Chief of Oculofacial Plastics at Allegheny General Hospital in Pittsburgh and University of California, San Francisco and is currently an Adjunct Clinical Associate Professor in the department of Ophthalmology at Stanford.
American Academy of Ophthalmology
American Medical Association
American Society of Ophthalmic Plastic and Reconstructive Surgery (ASOPRS)
Fellow of the American College of Surgeons (F.A.C.S.)
California Academy of Eye Physicians and Surgeons
California Medical Society
American Academy of Cosmetic Surgery
California Academy of Cosmetic Surgery
American Society of Hair Restoration
National Association for Professional Women
Ophthalmic Women Leaders
Women in Ophthalmology
San Joaquin Medical Society
Key Achievements
Recently celebrated 20 years of marriage
Raising our teenaged son and daughter
Adjunct Clinical Associate Professor, Department of Ophthalmology at Stanford
Founder, Let's Face It Together Foundation, which provides medical and surgical care for patients without the financial means to address facial disfigurement and dysfunction.
Former Chief of Oculofacial Plastics, Walter Reed Army Medical Center, Washington, DC
Former Chief of Oculofacial Plastics, West Penn-Allegheny Healthcare System, Pittsburgh, Pa
Former Chief of Oculofacial Plastics, University of California, San Francisco, CA
Honors
Board-Certified by the American Board of Ophthalmology: '93, '03, '13
National Service Ribbon, two Superior Unit Awards, Army Commendation Medal, National Defense Service Medal and Meritorious Service Medal
Who's Who in American Women, Lifetime Achievement
Who's Who in Medicine
Best Doctors in America
Two Star Awards for Excellence, University of California, San Francisco
American Academy of Ophthalmology Achievement Award, Senior Achievement Award, Distinguished Service Award and Special Recognition Award
209 Magazine Best Facial Rejuvenation