At the Northern California Hair Restoration Centers (HRC) in Lodi, Modesto and Stockton, CA, you can consult with our team if you are experiencing hair loss at the eyebrows or eyelashes. Dr. Kimberly Cockerham (our board-certified oculofacial plastic surgeon) has a special interest in nonsurgical treatments and surgical hair restoration for the eyebrows and lashes. Our patients who seek this type of treatment may feel self-conscious or sensitive about having patchy, missing, or nonexistent brows or lashes. If you have had a surgery or traumatic injury in the eyebrow line, HRC also treats patients wishing to fill in the hair missing where there is a scar. It is our goal to help you regrow your hair with state-of-the-art technology and a team of doctors with many years of experience with follicular unit extraction (FUE) and follicular unit transplantation (FUT). If other methods of treatment have failed or were not aesthetically pleasing (such as medications or micropigmentation), you can rest assured Dr. Cockerham will recommend treatments that will be long lasting and looks natural.
Loss of eyebrow hair or eyelashes in men or women of all ages can be caused by:
Genetic predisposition
Age
Hormonal imbalance
Skin disease or an infection that leave scars
Traumatic injury
Post-surgery scars
Trichotillomania (pulling out hair compulsively)
Burns on the face
Chemotherapy or radiation treatments
Medication reaction
Excessive plucking, waxing, threading or permanent make-up
Patients with eyebrow hair loss may also be experiencing thinning or receding hair. If you would like to consult with Dr. Cockerham about both, we invite you to call and schedule your appointment.
Eyebrow & Eyelash Restoration Reviews
Candidates for eyebrow Restora
Our candidates for eyebrow restorations may have tried a variety of solutions in the past with no success. Shading with eyebrow pencils, micropigmentation, and cosmetic tattooing are some of the ways men and women have enhanced their appearance of the eyebrows to make them look fuller, darker, or have a more prominent appearance.
Patients seeking eyelash restorations may have had problems with their sparse eyelashes with failed attempts in cosmetic corrections using false eyelashes or eyelash extensions. Candidates for eyelash restoration will be seeking a more in-depth intervention after multiple attempts to aesthetically change the appearance.
At HRC, we provide patients with a minimally invasive hair transplant surgery to restore hair at the brow or eyelid. In our Modesto office, we have a surgical suite that is accredited by the American Association of Ambulatory Health Care (AAAHC). Dr. Cockerham may recommend follicular unit extraction (FUE) using individual hair grafts or the strip method with follicular unit transplantation (FUT). Both of these surgical procedures are performed in our outpatient surgical suite using a local anesthetic and an oral sedative. By utilizing SmartGraft™ technology, healthy hair from the back of the patient's head will be extracted individually or in a continuous strip to make a hair graft. Then Dr. Cockerham will then transfer the single follicular units with artistic precision to the brow or eyelash line. She will shape the brow as discussed during the treatment planning session prior to surgery. For the eyelash line, each hair will be strategically placed with a hook-shaped, surgical needle on the upper eyelid. Both procedures will take several hours to accomplish.
The surgical site may present as swollen and reddish in color with some scabbing, which are all normal reactions to these procedures. It is very important to abide by all the post-operative instructions following your surgery and go to follow-up appointments. Recovery may take several weeks for the surgical site to heal. Our team will explain the timeline of your hair regrowth in detail during your consultation. It will also be imperative to trim your new hair growth to match existing hair growth so that it blends in beautifully and naturally.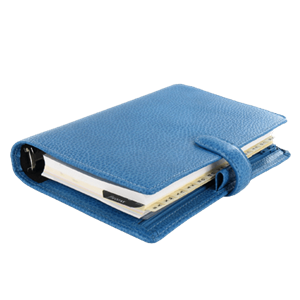 Plan Your Procedure
Procedure Recovery Location

Outpatient
Contact Us
With eyebrow or eyelash restoration, our team at HRC will design a brow or lash line with you that complements your facial type and features. If you would like to learn more about our procedures, please call for a complimentary consultation and an appointment at our office in Lodi, Modesto or Stockton.
Related Procedures