Many women consider their hair as one of the sources of their beauty, self-esteem, and pride. When a woman loses her hair, it can impact her mental health, aesthetics, and general well-being no matter the reason. Dr. Kimberly Cockerham (a board-certified oculofacial plastic surgeon) at the Northern California Hair Restoration Centers in Lodi, Modesto and Stockton, CA provides consultations to women at any stage of their hair loss.
Women experiencing hair loss can be caused by one or a combination of factors, such as:
Stressful lifestyle
Poor diet
Undiagnosed autoimmune or hormonal imbalance
Genetic condition
Reaction to medication
Overprocessing due to hair dyes, perms, brushing, curling irons or hair care products
Traction loss due to hair bands, ponytails, braiding or hair extensions
Aggressive cancer or medical treatments
Environmental toxins
A burn and/or traumatic injury
Scalp infections or autoimmune reactions
Our team will examine the area of your hair loss, which can be on the scalp, eyebrows, or eyelashes to determine the best course of treatment. We can help you through nonsurgical and surgical treatments (when required) to look and feel your best. Hair loss doesn't have to make you feel like you have given up a component of your beauty. Let the Northern California Hair Restoration Centers assist you in renewing your confidence with treatments that will help you feel whole again.
Female Androgenetic Alopecia
Androgenetic alopecia, or female pattern hair loss, can be inherited from the mother or father's side of the family as a result of age or from a dihydrotestosterone (DHT) hormone imbalance. DHT destroys the hair by blocking and preventing the hair follicles from getting the nutrients it needs to grow and thrive. This results in recession of the hair creating coves and a high forehead.
When hair starts to shed in the resting phase of the hair growth cycle, telogen effluvium can happen. It appears as balding since a significant amount of hair is shed. Telogen effluvium does not generally happen in one specific spot on the scalp but is visibly noticeable and can happen with eyelashes and eyebrows. A majority of patients see hair loss at the crown. Women with this type of hair loss will regrow the hair within a few years unless they have chronic telogen effluvium. Many factors can be the cause or trigger of telogen effluvium, such as trauma to the skin and/or follicles, changes in hormones, a reaction to stress or a medication, poor diet, and much more.
Female Hair Loss Patterns
With three types of classifications, the Ludwig Scale represents the rigorousness of the hair loss: Type I, II, and III (least to most severe). The Ludwig Scale shows how much hair was lost, how much hair can potentially be shed in the future, and the degree of intervention or treatment needed.
The Olsen Scale can describe the hair loss in a specific pattern at the middle or central part of the hair on the scalp. Severe cases can start all the way to the front hairline and expand into a wide area on the top of the head (some describe a having a "tree" or a triangular-shaped pattern).
When women show the same signs of hair loss as male pattern baldness, we use the Norwood Scale to score the loss from type 1 –7 (least to greatest loss). Even though this pattern is not common for women, a female patient can present with missing patches of hair on the sides and top of the head.
The Sinclair Scale describes the hair loss pattern in five grades:
Grade 1 hair loss pattern can be seen in all prepubescent girls. This is a normal pattern for females up to the age of 80. Afterward, 50% of all women over age 80 will have Grade 1 hair loss.
Grade 2 will show a female's central part appearing to widen (showing more of the scalp at the part)
Grade 3 hair loss pattern will develop as a wider part and be a reduction on one side or the other of the part
Grade 4 hair loss will appear throughout a large portion of the scalp
Grade 5 hair loss patterns are rare but will show the most advanced signs of hair loss
Hair Restoration for Women Reviews
"I was a little skeptical, but the hair restoration Dr Cockerham did for me turned out amazing! I had the procedure done in October, and now, 3 1/2 months later, I've got a beautiful and very natural looking patch of hair where there once was none. I highly recommend to anyone suffering from thinning hair!"
- C.C. /
Google /
Jan 15, 2018
Previous
Next
Candidates for Restoration
If you are a woman with thinning hair, the best course of action you can take is to have a consultation with a hair restoration specialist no matter if it runs in your family or not. We see women of all ages with hair loss at the Northern California Hair Restoration Centers. The majority of women seeking consultations have missing hair at the front and top of the scalp, or throughout the entire scalp.
Women can expect our hair restoration team to explain the diagnosis and treatment options in detail after a consultation. Dr. Cockerham provides their patients with the following nonsurgical and surgical procedures and techniques:
Nonsurgical — Hair and Scalp Therapy
Oral supplements
Prescription-strength topical and oral medications for hair loss
Microneedling
Platelet-rich plasma treatments
Laser and light therapies
Micropigmentation on the scalp
Microblading for the eyebrows
Surgical — Minimally Invasive Hair Transplant Surgery
Follicular Unit Extraction (FUE) carefully removes the donor follicles atraumatically
SmartGraft™ Technology is superior to Neograft and keeps the follicles bathed in warm PRP
Follicular Unit Transplantation (FUT) is performed with artistic precision
Diagnosis of female pattern baldness can sometimes be a lengthy and more in-depth process than it is for men. Why? The majority of balding men can rule everything out except male pattern baldness. Women can lose their hair for many reasons and especially with changing hormones, such as during pregnancy or menopause.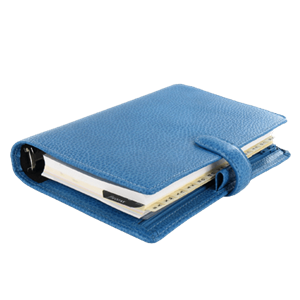 Plan Your Procedure
Procedure Recovery Location

Outpatient
Contact Us
Don't hide your hair loss
Instead of trying to hide your hair loss with your bangs or wearing a wig, contact the Northern California Hair Restoration Centers to find out better ways to manage it. If you have just started to lose your hair or have lost a significant amount in a short period of time, it is best to see a doctor who specializes in female hair loss. Your consultation will include a discussion about your current medical history, medication list, diet and lifestyle habits, haircare routine, hair loss progression, a physical examination, and possibly a blood hormone analysis.
Related Procedures